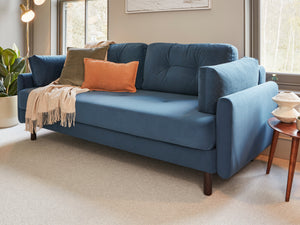 Swyft
We are an official Swyft Gold Partner...
GET IN TOUCH TO LEARN MORE OR VISIT OUR SHOWROOMS
Swyft believe that you shouldn't have to wait weeks for delivery. We believe that your furniture should fit, no matter how many flights of stairs or tight doorways you have to get through. And we believe in great design, that's thoughtful, comfortable and that will last a lifetime.